As we enter the third quarter of 2022, we believe the Lord still has much in store for our church and our local Dallas-Fort Worth (DFW) community. To better serve our GRC family and our local community, we're so excited to announce that starting August 7, 2022, we will be introducing Sunday Live, our new live service experience!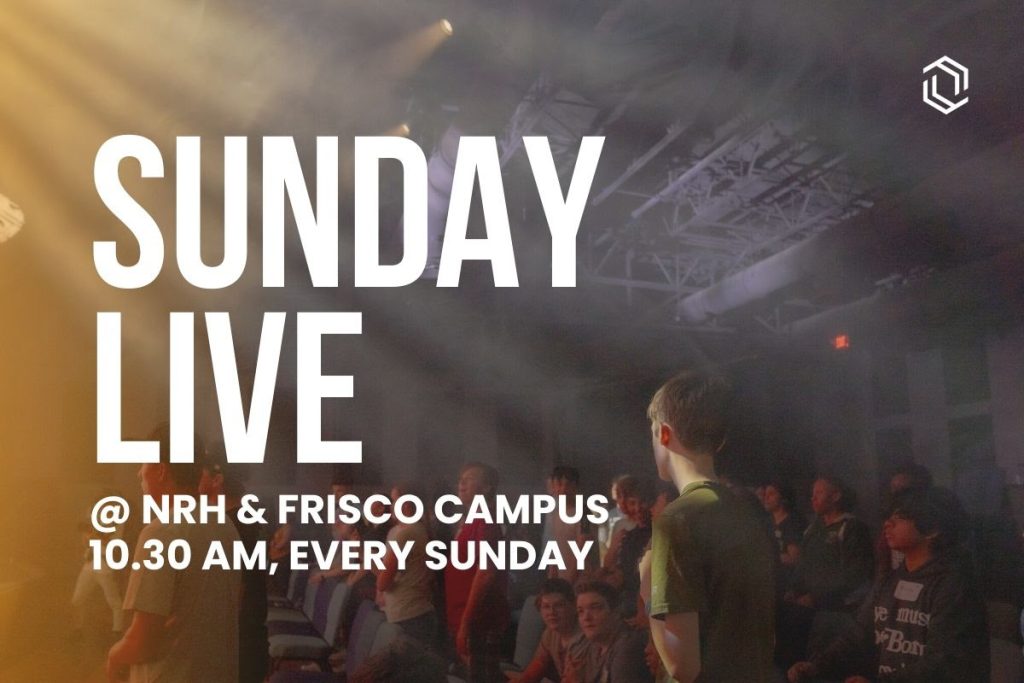 Starting August 7, 2022
One service at 10.30 am only, every Sunday
North Richland Hills and Frisco Campus
We will only have one service at both the NRH and Frisco Campus, at 10.30 am, every Sunday. You can expect LIVE preaching by one of our DFW pastors every Sunday at the NRH Campus. This service will also be live-streamed to our family over at Frisco!
Parents of little ones, we have more good news because in-person Rock Kidz classes will also be available every Sunday at the NRH Campus! For those joining us at Frisco, our in-person Rock Kidz classes will continue to be available every 2nd and 4th Sunday.
We want to assure you that this is a decision we made after a season of seeking the Lord and discussions with our Senior Pastor, Pastor Prince, and the pastoral leadership. Pastor Prince's latest sermons will continue to be available via Sunday Digital, which is our Sunday digital service experience, as well as the various new digital platforms (i.e., Gospel Partner, Joseph Prince YouTube channel, etc.).
Sunday Digital service timings:
7.30am, 10.30am, 1.30pm, 4.30pm, 7.30pm, 10.30pm (CT)
@ Gracerevonline.com
We pray that these changes will glorify the Lord and better serve you, your family, and your local communities in an even greater way. Let's join our faith to believe that as we step into this new season of change, the Lord will supply more than enough resources, grace, favor and bring more people from our local community through our doors to experience the life-changing gospel of grace. Amen?
Have a blessed weekend, and we will see you in church this Sunday!